If you haven't already heard, May is Asian American Pacific Islander Heritage (AAPI) Month. In celebration of the arrival of Japanese immigrants to the United States in May 1843 and the completion of the transcontinental railroad in May 1869 (which many Chinese workers lost their lives for), the US government officially declared May as the month to celebrate all things AAPI. 
And in celebration of the many awe striking AAPI films out there, we decided to put together a list of 4 of our favorites so you can celebrate with us.
Number One – A family fave: Lilo & Stitch
Representing the Pacific Islander (PI) portion of AAPI, there is no better choice for families in need of a movie. It's an Academy Award-nominated movie and is about a young girl named Lilo from Hawaii who finds and adopts a mischievous alien as her new pet "dog" named Stitch. The movie teaches everyone that "family isn't just the ones who are blood-related to us, but also the ones we have chosen as our intentional family. Or, as Lilo's late father put it: "'Ohana means family. Family means nobody gets left behind — or forgotten.""
Number Two – For the romantics: Bend It Like Beckham
Thanks to Google, "Jess Bhamra (Parminder Nagra), the daughter of a strict Indian couple (Anupam Kher, Shaheen Khan) in London, is not permitted to play organized soccer, even though she is 18. When Jess is playing for fun one day, her impressive skills are seen by Jules Paxton (Keira Knightley), who then convinces Jess to play for her semi-pro team. Jess uses elaborate excuses to hide her matches from her family while also dealing with her romantic feelings for her coach, Joe."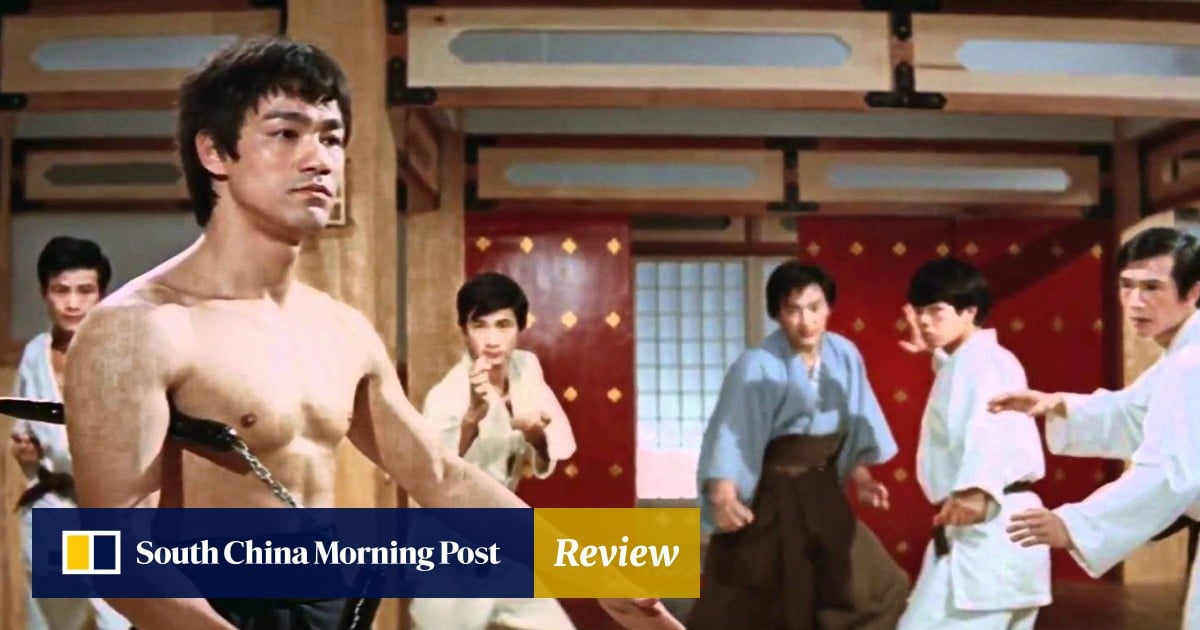 Number Three – For those who need action: Fist Of Fury
Fist of Fury (also known as The Chinese Connection) is a 1972 Hong Kong action martial arts film written and directed by Lo Wei, produced by Raymond Chow. The action packed movie stars Bruce Lee who plays Chen Zhen, a student of Huo Yuanjia, who fights to defend the honor of the Chinese in the face of foreign aggression, and to bring justice against those responsible for his master's death.
Number Four – The all-around good choice: The Joy Luck Club
We have to love novel-turned-movies. And "The Joy Luck Club" is just that. According to Amazon's book summary, "Four mothers, four daughters, four families whose histories shift with the four winds depending on who's "saying" the stories. In 1949 four Chinese women, recent immigrants to San Francisco, begin meeting to eat dim sum, play mahjong, and talk. United in shared unspeakable loss and hope, they call themselves the Joy Luck Club. Rather than sink into tragedy, they choose to gather to raise their spirits and money. "To despair was to wish back for something already lost. Or to prolong what was already unbearable." Forty years later the stories and history continue.
With wit and sensitivity, Amy Tan examines the sometimes painful, often tender, and always deep connection between mothers and daughters. As each woman reveals her secrets, trying to unravel the truth about her life, the strings become more tangled, more entwined. Mothers boast or despair over daughters, and daughters roll their eyes even as they feel the inextricable tightening of their matriarchal ties. Tan is an astute storyteller, enticing readers to immerse themselves into these lives of complexity and mystery."

Although this list was created with the intent of inspiring individuals to have fun while celebrating the AAPI community, in light of recent events including a violent shooting in Atlanta which resulted in many AAPI community members dying, we wanted to make sure that we included ways to help and support our fellow AAPI members. Here is a link to find out more about how you can help uplift our AAPI friends.