we're reimagining
your daily wellness routine
Imagine if taking your pills felt more like self-care and less like a chore. Our sleek, minimalist pill boxes feature a smooth-touch matte finish and clean design that will make investing in your health every day something to celebrate.
love your pill box
(Yes, really.) With a fresh, clean exterior, removable daily tabs, and a handy mirrored inside, we've completely redefined how a weekly pill box can look. Which means something you'll actually look forward to using on the daily.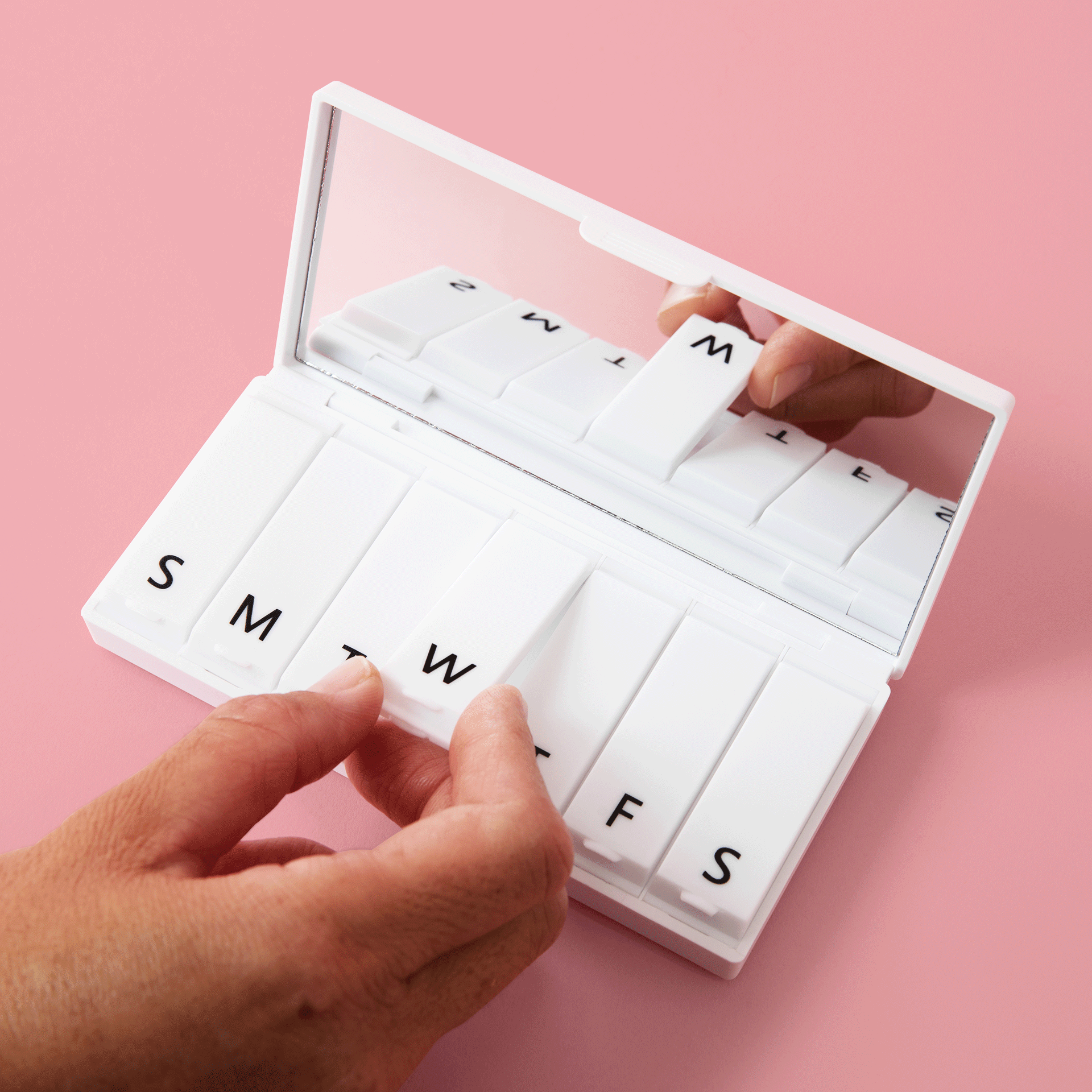 MAKE IT YOUR OWN
WITH CUSTOMIZABLE DAILY TABS
Because not every week's the same, our pre-printed tabs make it easy to switch up your weekly wellness routine without missing a day.
SHOP NOW
good health
on the go
Easy to slip into your back pocket, toss in your gym bag, or carry with you to work (even if that's in your living room).
FREE DOMESTIC SHIPPING OVER $30
earth friendly and
plastic neutral
Port and Polish is the world's only certified plastic neutral pill box, which means that for every product we create, we fund the removal of an equal amount of plastic from the world's oceans. We're also BPA-free, shipped in 100% recyclable materials, and working every day toward incorporating recycled plastic into our products.
We are
what we
repeatedly do
The hardest part about taking pills? Remembering to take your pills. Our pill boxes make it easy to create a daily wellness routine that sticks.